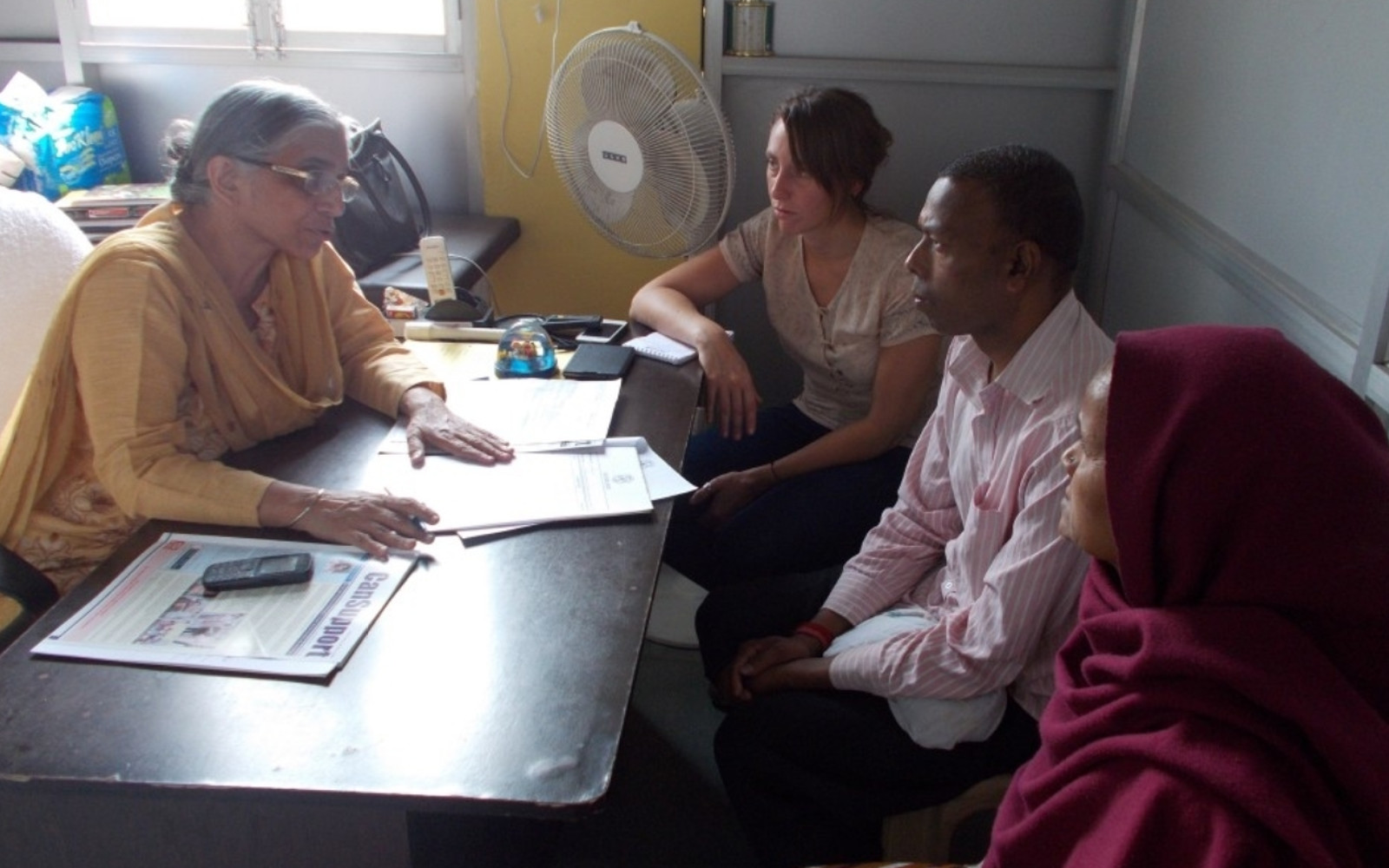 CanSupport's Outpatient Clinics enable palliative care to complement curative cancer therapies early in the disease for improved outcomes.
Aruna's Story
Aruna has metastatic cancer involving her bones and was in severe pain. It was hard to care for her children and get to work. Her oncologists focused intensively on controlling her cancer but not the pain.
"I can't sleep or eat, spending much of my day curled on my side in bed. I don't have the strength to cook for my children" said Aruna when she first visited the clinic.
The psychological pain she experienced of not feeling like a good mother was worse than the pain in her body. She wanted to get better for her children.
Within two days of beginning a combination of pain killers, her pain was well controlled; she was up and about, sleeping and eating, and back to normal life with her family. She resumed her chemotherapy cycles, and her oncologist felt she was doing better.
"Cancer medicine is strengthening my bones, but CanSupport's clinic strengthens my spirit"Aruna
Our clinics are located near Delhi's major cancer hospitals and offer the following facilities:
Guidance to patients and their caregivers through the maze of cancer care from diagnosis to end of life, including information, education, consultation and navigation related to the type of cancer
Prepare patients for curative therapies for better coping and compliance
Pain and symptom management, especially managing side effects of curative therapies and keeping the patient comfortable and motivated during the therapy
Outpatient nursing care, especially wound management
Psychosocial support for patients and families
Financial aid through government schemes for cost of treatment and investigations
Referrals to home care and hospice care facilities
East Delhi Clinic
Delhi Bharat Vikas Foundation
Plot No-6A Suvidha Kendra
10 Tahirpur, Nr Green Field Public school
Opposite East Delhi Sport Complex
Delhi – 110095
Mon-Fri: 9:00 to 5:00
South Delhi Clinic
A2, Gulmohar Park
Opp. Kamla Nehru College
New Delhi 110049
Mon-Fri: 9:30 to 5:30