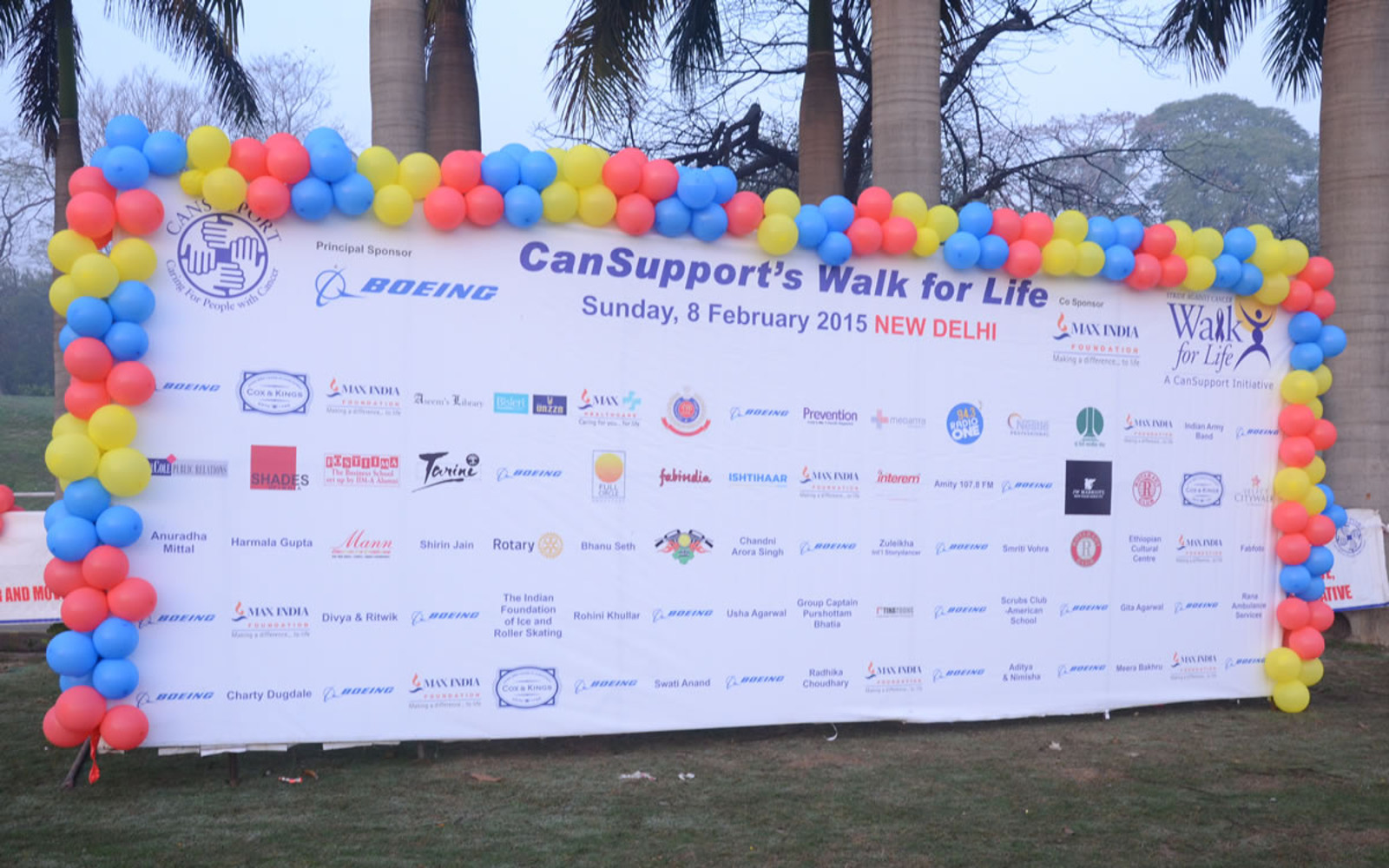 Join Boeing, Max, Ola, Cox & Kings, Fabindia and many others in supporting this worthy cause.
Corporates looking for NGO partners for CSR projects need look no further than CanSupport. Our unique model of cancer care and education has made us one of the most eligible partner for CSR programs. With highly trained staff and world-renowned mentors, we are one of the most credible NGOs in India today.
Support Options
We have multiple modes of corporate partnership such as structured projects covering palliative and supportive care for cancer patients and their families, corporate sponsorships for events and publications, payroll giving, direct rehabilitation support and employee volunteering program.
Corporate Sponsorship
Would you like to sponsor one of our events or publications?
Supporting CanSupport is not just good for the cause; it can be good for business. A partnership with us may provide numerous commercial benefits to your business and corporate brand. You can sponsor our events at various levels including named sponsor or you could opt for one of our many package options.
Employee Volunteering Program
There is ample evidence to show that companies that help their employees volunteer their professional skills to non-profit organisations develop an edge over others. Employees are proud of the company they work for and motivated to give their all during a working day to have a meaningful impact on their communities, or to fulfill a personal desire to give back. Volunteerism can also help them advance their careers develop leadership and other vital workplace skills.
CanSupport's Employee Volunteering Program designs activities with your team to suit the needs and interests of your employees for a rewarding and meaningful experience.
Payroll Giving
Payroll Giving is an easy way for the employees of a company to support an ongoing project. By donating a small amount each month from their monthly pay cheques, they can contribute to the cause in a way that does not pinch the pocket and helps save tax too. For instance, if 100 employees pledge Rs 200 per month, CanSupport would receive Rs 2.4 lakh a year, enough to pay the annual salary of one nurse. People who enlist in our Payroll Giving program will receive a payment summary letter at the end of the financial year along with a tax exemption certificate from CanSupport.
Matching Grant
Companies can increase the value of their employee's gift by matching their donation. Many companies find this a great way to increase staff morale and enable team building by rewarding staff for their generosity.
Donation Box at Your Workplace
Please contact us if you would like to consider supporting our work this way and we can let you know what we need.
Tax Status
We are a society registered under the Societies Registration Act of 1860 and Section 12A of the Indian Income Tax Act.
Indian Businesses
Donations to Cansupport are CSR eligible. Your donations are 50% tax exempt under Section 80G.
US Businesses
If you are a donor based in the USA and intend to donate over US$ 500, you can donate through the Charities Aid Foundation (CAF) of America.
The donation link is HERE